Shopping Basket
Your Basket is Empty
There was an error with PayPal
Click here to try again
Thank you for your business!
You should receive an order confirmation from Paypal shortly.
Exit Shopping Basket
Sophisticated lodgings in the heart of Texas Hill Country
We have kept a guest book at the main house at Valentine Hill. There have been so many nice comments there, that we wanted to share a few.........  quite a few!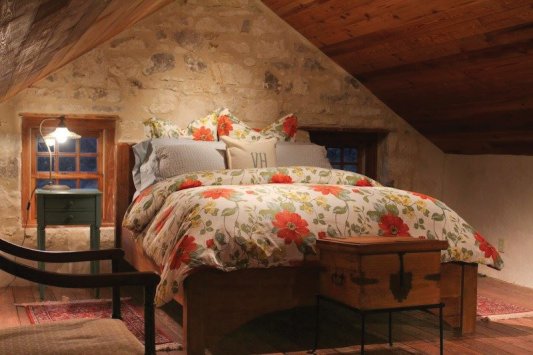 "Thoroughly enjoyed your beautifully decorate hill country home. All the attention given to detail was amazing - the monogrammed sheets and bed pillows, sink stopper with heart ... heart garland and wreath, stenciled stairs..... the list goes on & on. Loved sitting out on the patio with a glass of wine in front of the fire every night with our friends. Thanks so much for sharing your home with us." - Kerry & Tom
"What an amazing property! Time stood still while we were here. Thanks for sharing" - Mary & Paul
"Loved your  home and the beautiful setting. Would enjoy bringing the whole clan when the little houses are finished!"
 - Betty
"What an amazing setting for a romantic weekend! He asked, and I said "Yes!" Thank you for such a lovely & unforgettable weekend. " - Allison & Tyler

"Wonderful house & property - well stocked and every detail thought out. We will be back!" - Steve & Rexanne 
"Loved our stay again, and I DID bring the family!" - Betty
"Attention to detail! Nothing left undone... gorgeous place. Thank you for opening your home to us and allowing us to enjoy and appreciate God's beauty in the land." - Jan & John
"What a gorgeous getaway! The views are breathtaking! We had such a great time chatting around the firepit. Thanks for the Texan hospitality!" - The Fulhams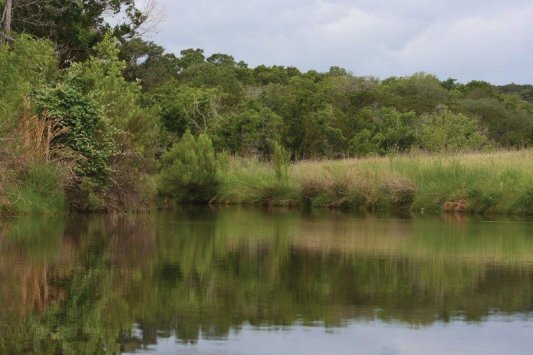 "Valentine Hill is a little slice of heaven on earth" Bill & Jan
"We have had the pleasure of spending 6 days and nights in this beautiful and tastefully restored old stone German farmhouse and we can't imagine the amount of planning, time and energy involved in making this such a peaceful, quiet and relaxing get-away! Unforgettable!" - Cama and Joe
"Thank you so much for allowing us to use your beautiful home! We loved sitting outside by the fire at night and sipping coffee on the porch in the morning. it was a truly magical experience!" - Caroline & Christian
"Valentine Hill is amazing - beautiful, peaceful and serene! In Fredericksburg for the Wine & Wildflowers wine trail with friends. Lovely mornings, fun days and sunset evenings. We truly enjoyed your B&B - you've done an excellent job!" - Eddie & Barbara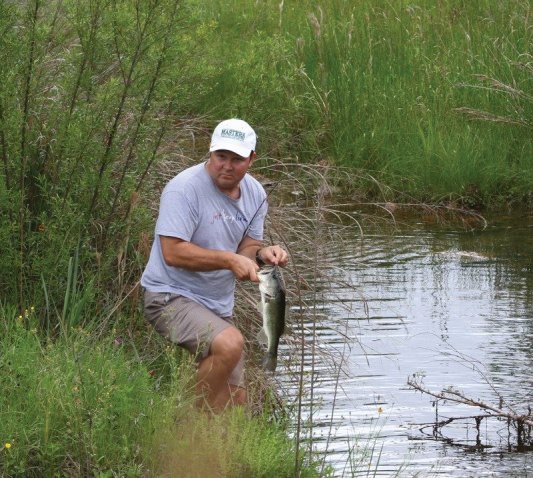 "The house is amazing. The detail and extra effort to include the history of the area adds to the ambiance. The guys loved actually catching big fish - took pictures for proof! Very relaxing home to spend with our friends. Thanks so much!" - Bob & Nancy
"Thank you for offering such a wonderful place to stay. Every detail was perfect - from the stenciling on the backs of the stairs to the super comfortable beds. There was even a full moon! You make it easy to enjoy Texas!" - The Murphy Girls
"Delightful house - had a wonderful experience. Thank you for sharing. We will be back." - Pat, Rita, Martha
Wow, Spring is slow to arrive this year! Here are a few photos that show the status of all my Bluebonnet plantings!
Could be more impressive.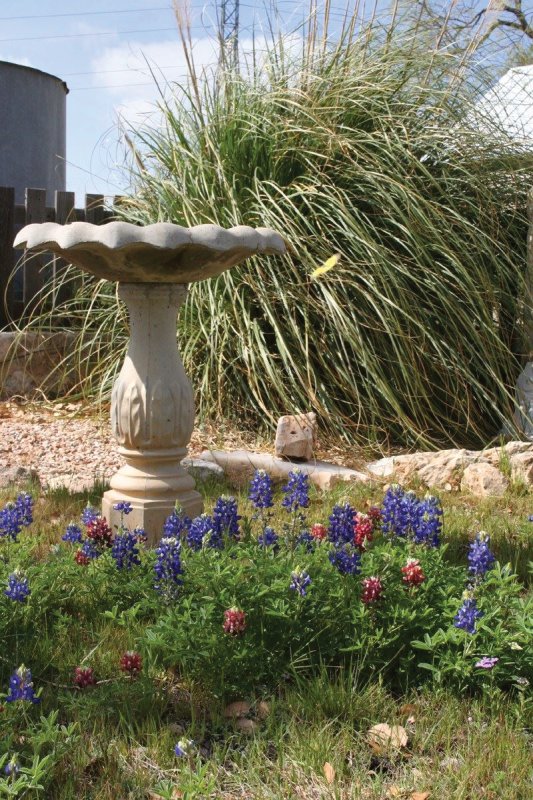 Progress is being made in the landscaping for the "Little Houses" compound. It is going to be so lovely, with curving stone paths, central firepit, nice trellised arbor and a fenced herb/ tomato garden.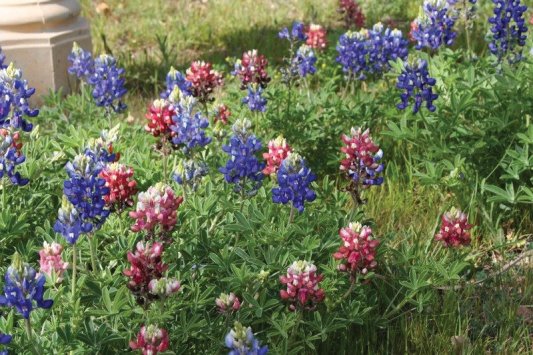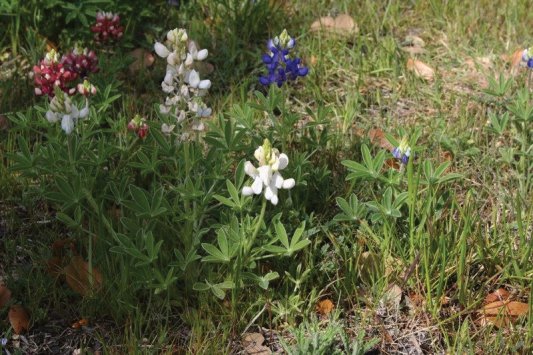 Inaugural post on the Valentine Hill Blog ...... "Happenings on the Hill"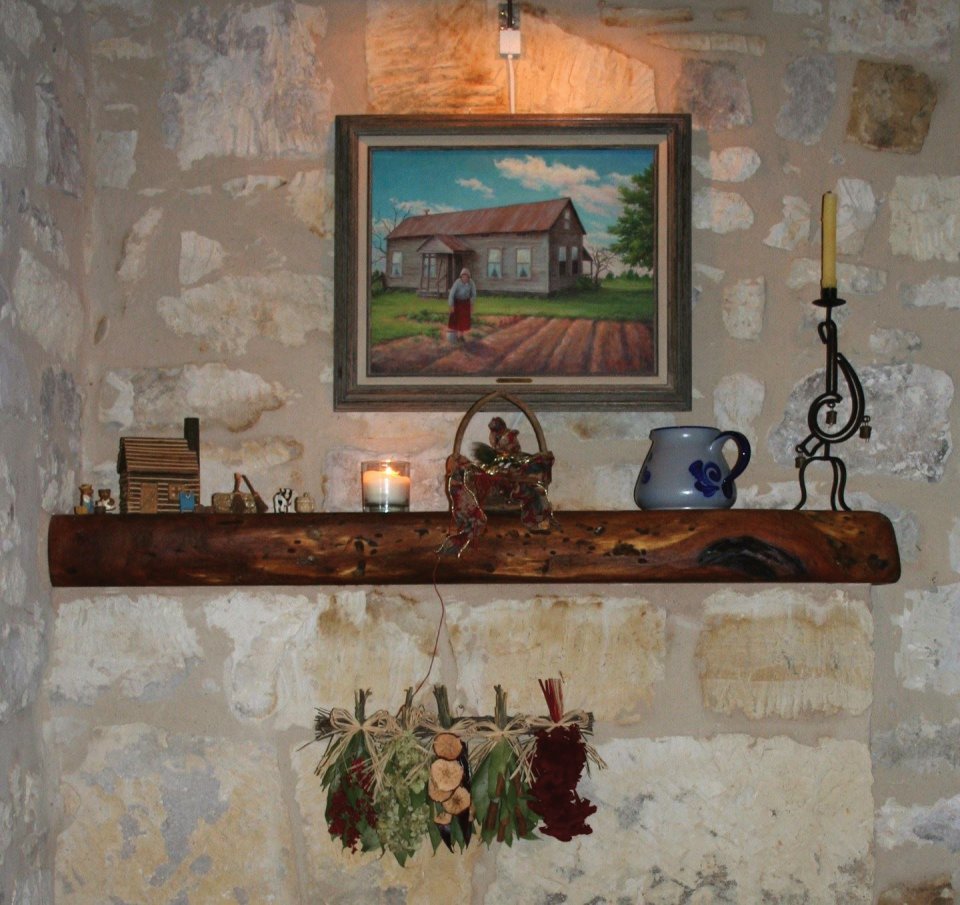 Welcome to the website for Valentine Hill B & B! We are so happy to be able to share some of the "specialness" of this property. I will continue to add photos to the site, in hopes they will encourage you to come visit VH and experience the feeling for yourself.
Shown here is the fireplace in the kitchen, with my "Lady of the Hill" that protects the house when I am not there.

/